Welcome to the world of FoodSlop, where culinary passion comes to life.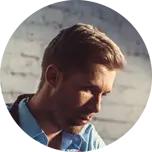 From the vivid spectrum of fresh produce to the irresistible symphony of flavors, join me as we journey through all things gastronomic. Inside these digital pages, you'll unearth a treasure trove of enlightening articles, insightful tips, and a focus ranging from cultivating your own fruits and vegetables to embracing a healthier, delectable lifestyle.
Let's explore how food becomes a bridge between cultures, a source of nourishment, and a spark for connections.