Thank you for reaching out! I'm thrilled to have the chance to connect with you and engage in discussions about all things food, recipes, and culinary experiences. Whether you have questions, ideas, or specific requests, I'm here to listen and provide assistance. You can easily get in touch with me by sending an email to: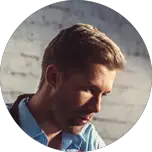 Your thoughts and opinions matter to me, and I highly encourage you to share them. Whether you have feedback on a post or recipe, suggestions for new content, or simply want to chat about your culinary adventures, I'm eager to hear from you. I make it a priority to respond promptly, so rest assured that I'll do my best to get back to you as quickly as possible.
Moreover, I have a deep passion for collaborative endeavors. If you have a unique culinary vision or a project that you'd like to explore, I would be delighted to consider opportunities to collaborate with you. Together, we can combine our efforts and turn your culinary aspirations into reality. Whether it involves creating innovative recipes, capturing captivating food photography, or engaging in any other food-related endeavor, let's embark on this creative journey and bring your culinary dreams to life.
Address: 879 W 190th St Suite 300, Gardena, CA 90248, United States